Nov 30, 2019 05:00 PM to Dec 1, 2019 01:00 AM
The Grand Olympia- Stoney Creek
Registration Deadline:
Nov 29, 2019 02:00 PM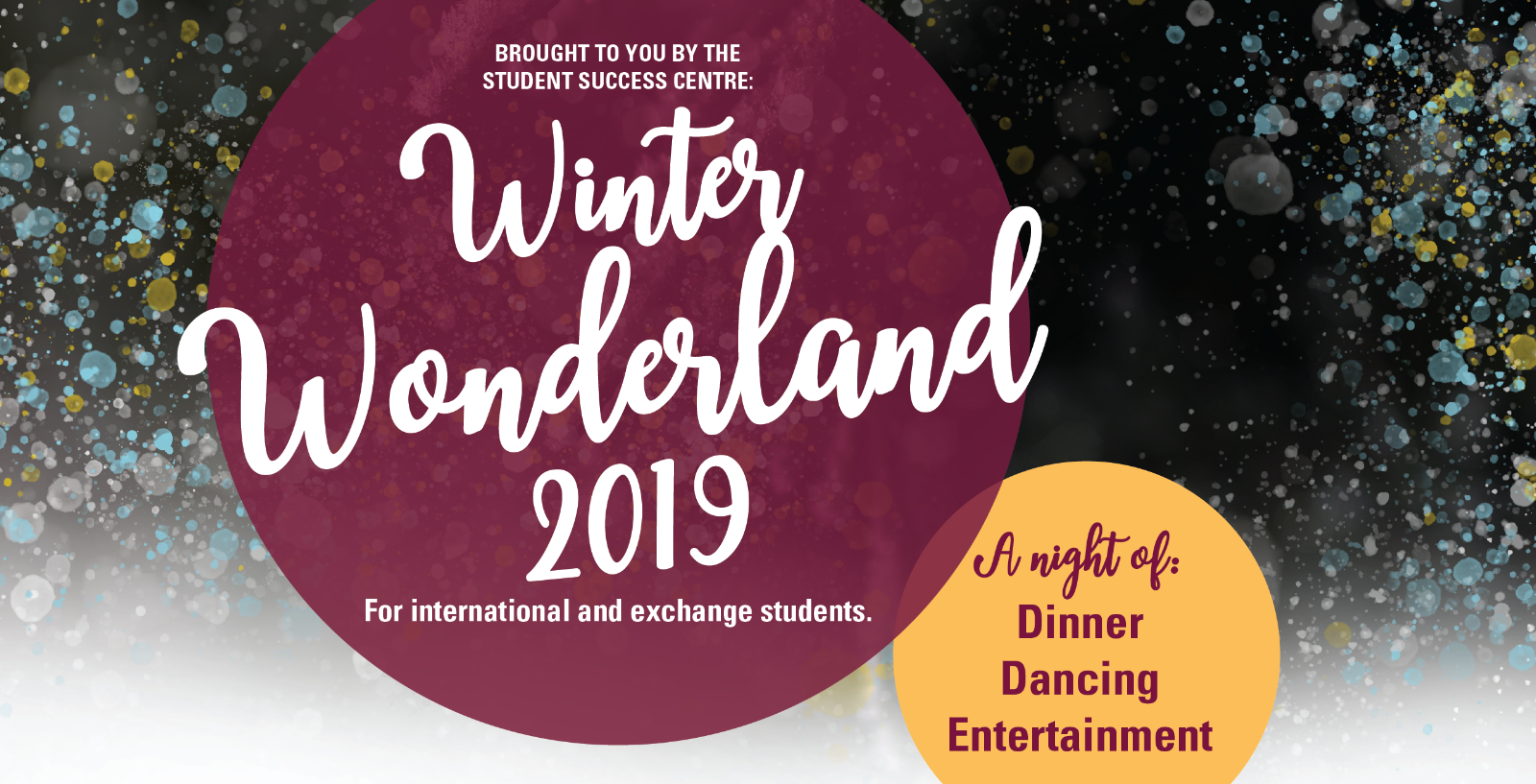 The Holiday Season is quickly approaching. For many students, the holidays season is a time to spend with family and friends.
However, some international and exchange students are unable to travel home for the holidays.
Please join us on Saturday November 30th, 2019 from 5:00 p.m. to 1:00 a.m. at The Grand Olympia (660 Barton Street, Stoney Creek) to
celebrate our annual Winter Wonderland.
The evening will be filled with delicious food, great performers, a raffle, a DJ and a dance floor.
**Transportation to and from the venue will be provided ,if needed, free of charge**
Note: This dinner is a formal event. Please come dressed in your best attire.
If you have a talent that you would like to share, we are looking for performers to entertain our guests at the Winter Wonderland 2019 Dinner/Dance.
If you are interested in performing, please send us a request at iss@mcmaster.ca.
Along with your request, we require a sample of your talent, either by USB, CD, online video, or in-person.
Tickets are now on sale:
Adults (17+): $25
Children 11–16: $10
Children 10 and under: free
Cost: See above
This event is for International students. You are able to purchase 1 ticket for a guest (who is not International) if you would like also.
If you have a spouse and children, they are also invited.
**Every person that attends, free or paying, who needs a seat will require a ticket**
When it comes to selecting your tickets please remember that.
Payment:
1 Credit Card: Complete this registration to the end and pay with a credit card. Please make sure to print your invoice and bring it with you to the Student Success Centre, Gilmour Hall, room 110 to pick up your ticket on Fridays from 1pm-4pm starting Friday November 8th, 2019. If these dates and times do not work for you, please email me (
ferreiar@mcmaster.ca
) to make alternate arrangements.
**Although payment is online, if you do not have the physical ticket with you on the day of the event, you will not be able to get on the bus to get to the venue or enter at the venue**
2. If you do not have a credit card, please email me (
ferreiar@mcmaster.ca
) to make alternate payment arrangements.
This event is always a great success and it sells out each year.
DO NOT WAIT FOR THE LAST DAY TO BUY YOUR TICKETS!!
**Tickets will be on sale until Friday November 29th or earlier if we sell out**
See you on the dance floor!!