Oct 15, 2019 09:00 AM to Oct 18, 2019 11:55 PM
Host's Location
Registration Deadline:
Sep 24, 2019 11:55 PM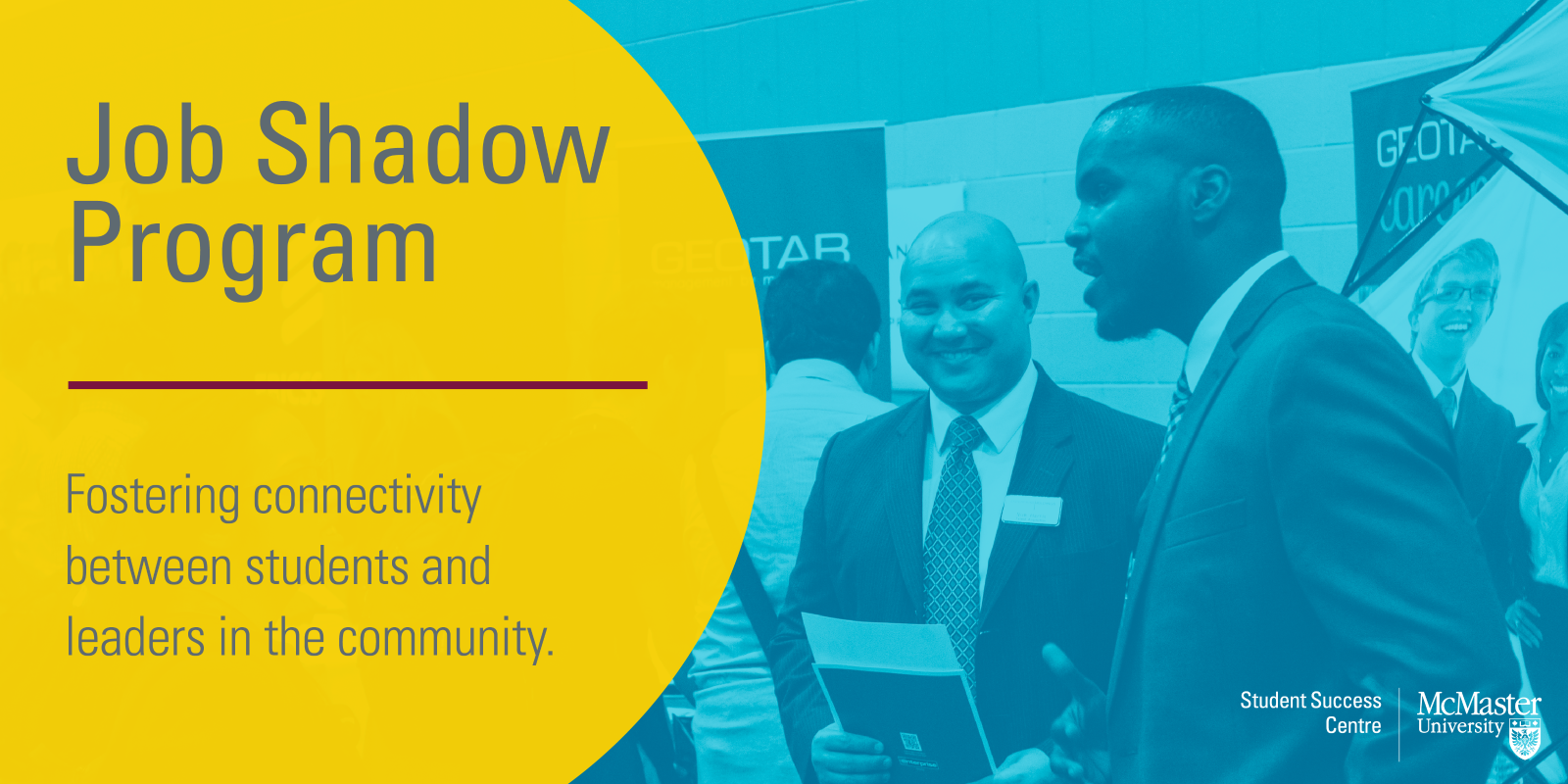 DEADLINE TO APPLY: TUESDAY SEPTEMBER 24TH - 11:59PM
The Fall Job Shadow program aims to provide McMaster students with an opportunity to shadow an experienced industry leader. It has been developed to create the space to have career conversations and seek advice from leaders who have achieved career success.

What is a Job Shadow?

Typically short-term (1 - 2 days in length), job shadowing is a valuable way to learn about a particular job or industry by providing a snapshot of "a day in the life".

As a student participating in a job shadow, you can expect to observe and learn about everyday business operations as you follow around a career professional. Within a job shadow, there are often opportunities to ask questions through a formal informational interview (we will help you prepare for this!) or following your observations.

Take your learning outside of the classroom and learn about a particular career while gaining some firsthand experience.

To apply: